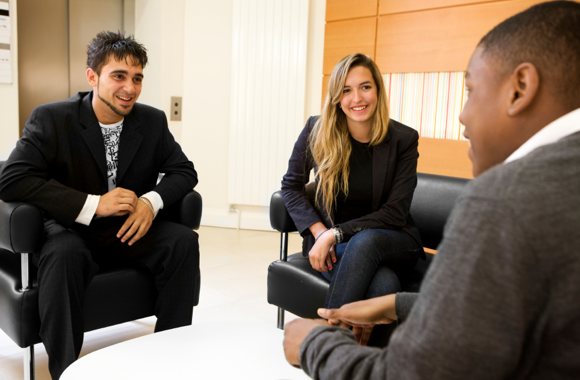 One of the best ways that you can learn about an industry is by networking. Many students don't know how to network or where to start. This
article
by The Seattle Times gives some easy to use pointers on how to conduct an informational interview (one of the best tools in networking), which include:
"Once you specify a few companies you think would be the best places to start, go through your LinkedIn contacts and see how close a connection you have to employees there."
"Look over the interviewee's profile on LinkedIn and come up with some questions about his or her career history. The more you know going in, the more the interviewee will be likely to share insights with you."
"never,

ever

ask the interviewee directly for a job."
"to keep your momentum going, ask for the name of a colleague or another person in the profession whom you should contact."
One important tip I would add is to prepare questions before your informational interview. Doing this will allow you to make the best use of your time and show that you are prepared. Our
Career Planning Handbook
provides sample informational interview questions in the Interview section.
Happy Networking!
Nayelli Perez, Assistant Director