Risk Management Association Shadowing Program
Application Deadline: Monday, September 29, 2014
Undergraduate Junior and Seniors who are interested in a career in banking have the opportunity to participate in the Shadowing program sponsored by RMA in partnership with the Career Center. Includes the following topics:
Commercial Lending; SBA; Real Estate; Cash Management; Consumer Lending; Residential Mortgage; FICO scores; Credit Reports; Home Equity Loans; Retail; Government Banking and Personal Wealth Management.
Site Visits to: Bridgehampton National Bank, Peoples United Bank, TD Bank, Citibank, Friedman LLP, Certilman Balin
Students must submit a resume and an essay regarding interest in commercial banking by the deadline listed above. A total of six students will be selected. If desired, 1 credit can be obtained through registration in Finance174.
CA Technologies Networking Session
Tuesday, September 30, 2014 from 4-6:30pm at Student Center143
If you are a Hofstra Senior interested in marketing, accounting, or finance, you are invited to attend a panel and networking session with the CA Technologies professionals. Hosted by the CA Marketing Rotation Program & Finance Rotation Program.
Wednesday, October 1, 2014 during Common Hour at Roosevelt Hall 109
The Disney College Program is looking for new cast members! If you are interested in a paid internship with one of the largest corporations in the world, come to the Disney College Information Session to find out more information about both
credited and non-credited internships for spring. Come talk to
Disney cast members, play trivia games and win awesome prizes! The Disney College Program was named the number one internship to earn you a career by Business Week Magazine.
Sterne Agree 2014 Summer Finance Internship Program Information Session
Wednesday, October 1, 2014 from 4-5pm at the Career Center
Sterne Agee's Summer Internship program offers a powerful and unique experience for top undergraduates and graduates interested in a career on the Wall Street sector of the world. Sterne Agee Internships provide an opportunity for 2015 undergraduates and graduates to explore the Sterne Agee environment and gain insight into the full time finance world. As an intern you will gain exposure to aspects of corporate finance that may include: extensive research and evaluation, financial planning & analysis and investment decision-making.
Accounting Mock Interview Night
Wednesday, October 1, 2014 at 6 PM at the Career Center
Calling all Accounting Undergraduate students! Join us for an opportunity to practice your interviewing skills with Zarb Accounting alumni and participate in an employer panel. Must register on PrideCMS for a 30-minute time slot, walk-ins will not be accommodated.
We have added new Quick Question hours!
QUICK QUESTION HOURS:
GET YOUR RESUME OR COVER LETTER CRITIQUED AT THE CAREER CENTER!
MONDAY – FRIDAY: 10AM-11AM and 2PM – 4PM
Wednesday, October 8, 2014 from 11:15-12:30pm at the Calkins Lab, Calkins Hall Room 106
Start or update your LinkedIn profile with the help of The Career Center and Sigma Alpha Mu, who will be offering tips and help along the way. Dress professionally and get a free LinkedIn profile picture taken. It is highly recommended that you bring an updated resume to use when creating your profile.
Wednesday, October 15, 2014 from 11-1pm at the Lawrence Herbert School of Communication
, Studio A
Join us to meet with employers and learn about full-time, part-time, and internship opportunities in the communication industry. Please dress professionally and bring plenty of resumes!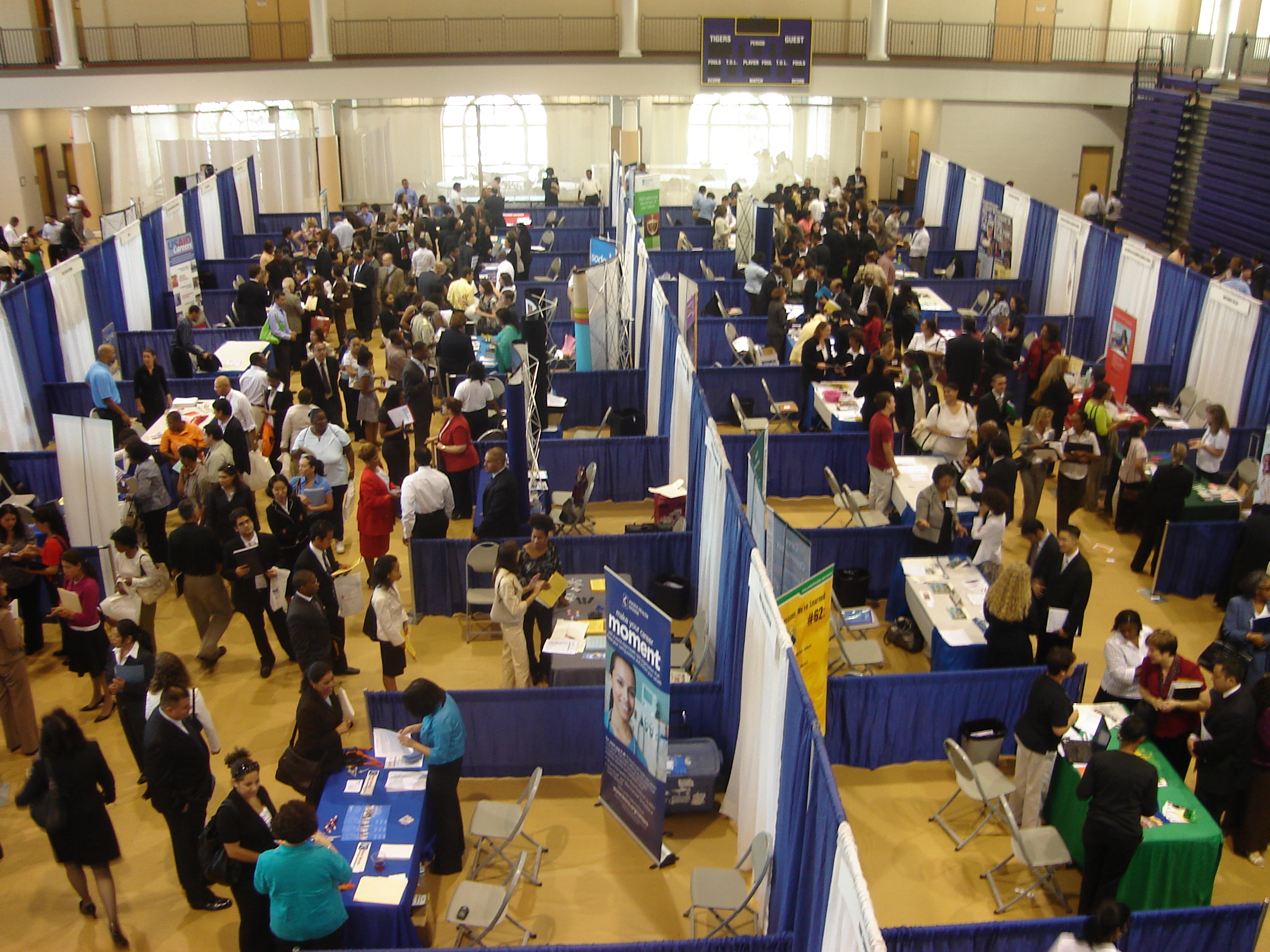 Wednesday, October 22, 2014 from 11-2pm at the Mack Sports and Exhibition Complex
Join us to meet employers and learn about their companies, and full-time, part-time, and internship opportunities across multiple industries. Please dress professionally and bring plenty of resumes!
---
Loo
ki
ng for information about different careers while building your professional network?
All you have to do is A.S.K.!
Get answers by using the Alumni Student Konnection, where you can communicate directly with Hofstra Alumni in a variety of fields to learn more about different careers and industries that interest you! Use this resource to build or add to your professional network and learn about ways to advance your career search!
To get started:
Log In to the Hofstra Portal at my.hofstra.edu
Click on "Hofstra Online"
Click on "A.S.K. Online - Alumni Student Konnection"
Search by Class Year, School, Major, or other keywords to Konnect with Alumni!
---
Looking for more information about the career search process?
Visit Candid Career!
Candid Career is a great resource for students, no matter where you stand on your Path of Pride. You can watch videos that show you what it's like to work in a certain field, learn tips and tricks on interviewing, and more!
---
We have tons of great entries offering career advice, details regarding upcoming events and humor!
To access the Pride Career

Management

System simply log in to the portal and click on the Pride-CMS icon located under "my apps" to start taking advantage of countless internships, full- and part-time opportunities!
Career Center Quick Tip Videos on YouTube!
We understand how busy you are and as a result The Career Center has created various Quick Tip Videos for you to listen to and view from the comfort of your own computer!
Use the hashtag
#HireWithPride
to follow all our career-related updates!