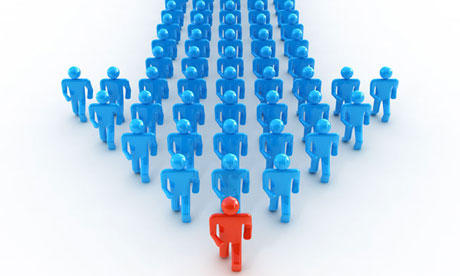 Being a leader can be tough. As a leader you are constantly challenged to be a role model, make tough decisions, and take responsibility for outcomes. You may already be experiencing this as the captain of your athletic team, e-board member of your campus club, or supervisor at your part-time job.
I came across this
interview
with Steven Snyder, author and former CEO. Mr. Snyder discusses the struggles and challenges of being a leader. He touches on the disappointments that can occur, but also the tremendous learning opportunities that are available to those in leadership positions.
I hope you can apply what you read here to your own leadership experiences! If you would like assistance with taking those experiences and illustrating them on your resume, please visit The Career Center You can come during our Quick Question hours, Monday-Friday from 10:00-11:00 or 2:00-4:00, or you can set up an appointment by stopping into our office, calling 463-6060, or by logging in to PrideCMS from your own computer.
Darlene Johnson,
Director of External Relations